HPLC System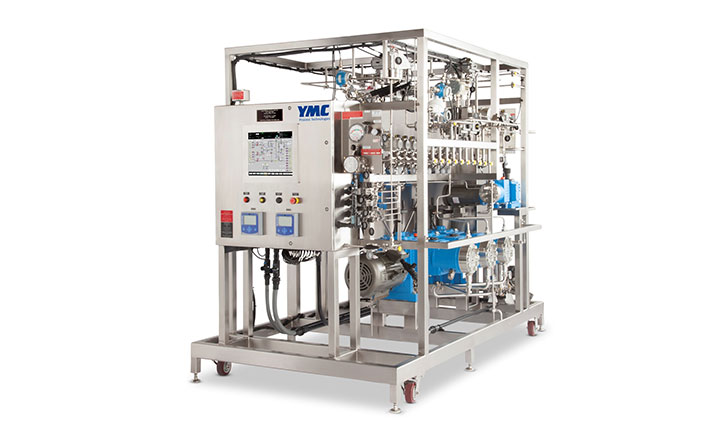 YMC builds state-of-the-art EcoPrime HPLC chromatography solutions, relying on its experience in designing and building separation technologies for over 40 years. Using proprietary fluid dynamics YMC has earned a reputation for innovation among global leaders in pharmaceuticals.
Combining the expertise in molecular separations and purification technologies along with fluid engineering and intellectual property, YMC is able to provide customized and advanced solutions to match the need of the HPCL customers.
The fastest way to improve yield and purity is via MCSGP, impure product-containing side fractions are automatically recycled in a periodic closed loop process (see animation here). Thereby, the yield of pure products is maximized. This allows for a significant improvement in process economics. MCSGP gives higher yield and purity than batch chromatography. Under license by ChromaCon AG, YMC is now providing MCSGP at pilot and production scale.
YMC has a deep understanding of fluid dynamics—and the end-to-end requirements of chromatography processes—YMC can provide customized solutions to help you. Experts in solvent environments supply systems meeting the most rigorous standards for ATEX / NEC control. All our systems are designed and manufactured in accordance with ASME / BPE guidelines with full FAT and Turn Over Packages.
The equipment can be used in the following applications:
Blood plasma products.
Recombinant proteins from microbial production.
Small molecules from fermentation or natural product extractions (Stevia, Flavonoides, fish oil).
Synthetic peptides.
Complex organic synthesis products