Dynamic Axial Compression Columns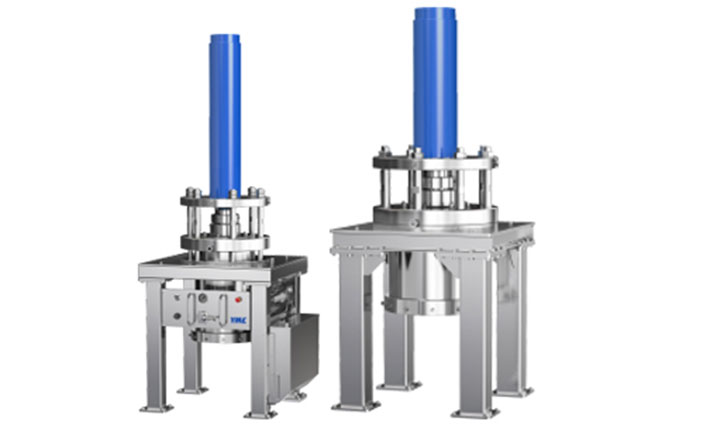 YMC provides dynamic axial compression columns (DAC) which can be applied at various separation scales such as laboratory-, pilot- and industrial-scale. They are automated self packing columns that allow for an easy, cost-effective refill of packing material that results in a column bed yielding superior durability and reproducibility. DAD series which can be operated easy unpacking with downward cylinder driving direction, DAU series which are compact design with upward cylinder driving direction, and rotatable custom-designed DAR series are available.
Cost-effective provided by self-packing.
Superior column performance, durability and reproducibility provided by constant pressurization (Axial Compression Technology).
Optional slurry container permits hygiene automated packing procedures
High performance packing provided by simple and safety operation.
Compatible with IQ/OQ and explosion-proof operation.