LPLC Single Columns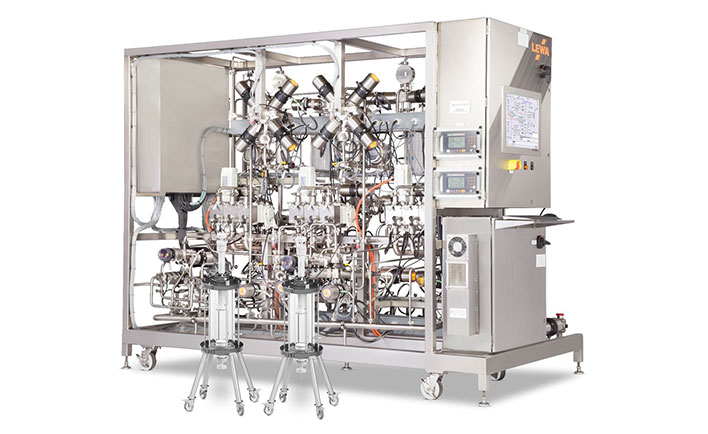 YMC has utilized its knowledge and experience of over 40 years in supplying the industry with separations and purification systems to design a leading chromatography equipment with cutting edge technology. YMC offers both a pre-engineered, configurable platform of advanced EcoPrime LPLC's as well as custom designs engineered in concert with your team.
EcoPrime Twin LPLC is so advanced and so simple YMC is leading the innovation trend to continuous production with at-scale systems for the production environment.
The customized solution provided by YMC enables you with:
Analytical performance at pilot and process scale!
Single skid systems that offer the flow range (capacity) of 2 competitive systems.
Unmatched accuracy and reproducibility.
Flexibility in your processing/automation control - customer adaptable PLC based software and DeltaV options.
Unique on-board Buffer In-line Dilution options.
Reduced footprint by up to 66%
NEW - EcoPrime Twin LPLC - twin column pilot for batch or continuous process in GMP environments.