Custom Purification & Analytical Services
YMC will provide complete purification and analytical support for the production of pharmaceutical and functional products with our purification technology which we have developed over many years.
YMC accepts Custom/Contract purification services by using fulfilling facilities, such as preparative devices and columns developed by YMC for purification of Intermediates, APIs, Final products, racemic mixtures-Chiral compounds, Impurities from mg to kg level. We provide satisfactory service with in-house packed materials for purification of products/ optical isomers and column systems that are applicable from lab scale to pilot scale. Please feel free to contact our Lab about the feasibility study or selection of packing materials, column systems, etc. for isolation of your product.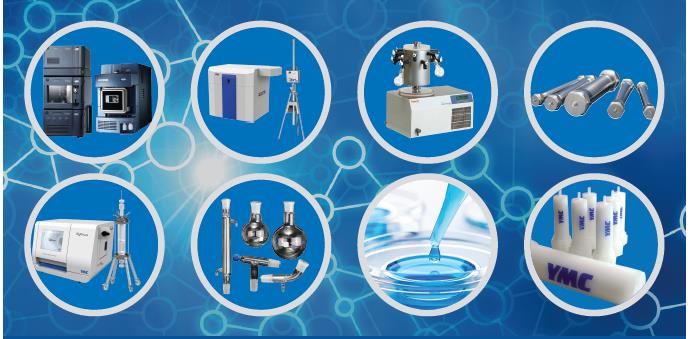 Certificates