LPLC Multi-Column 2C-PCC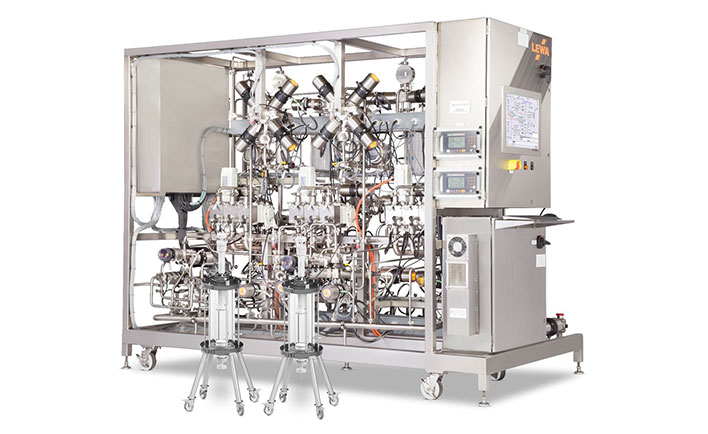 YMC's multi-column chromatography systems offer significant advantages which helps increase capacity (de-bottleneck downstream) or reduce Protein A cost. The EcoPrime Twin "2C-PCC" solution is built on ChromaCon intelligence and patents takes advantage of the most simple GMP scale multi-column technology.
Compared to conventional batch processes, the system delivers enhanced resin capacity utilization (up to 3X), decreased buffer consumption (by over 50% in many cases), and increased product concentration. The design eases manufacturing validation and minimizes risk of down-time and reduces operating costs.
EcoPrime Twin maximizes asset utilization, saves space and cost using pre-packed or conventional columns and options to have multiple modes of operation on single skid: Multi-column continuous or extended batch operation Conventional batch. Sequential polishing (two different steps (e.g. bind/elute - flow through) with no hold up Buffer In-line Dilution capability integrated.
The system includes:
Pump(s) with hygienic design capable to deliver industry best-in-class precise flow.
Multiple inlet and outlet valves.
Air sensors to protect the columns or prevent dry running conditions.
pH, conductivity, pressure and temperature probes/sensors
Coreolis flow meters to control and/or verify pump flow rates
Dual wavelength UV monitors in the range at 280 and 300 nm
All necessary tubing, valves, instruments, connections and safety devices for GMP process requirements.
System automation and control with an easy to follow user interface